GET YOUR MONEY WORKING FOR YOU AND TAKE FULL ADVANTAGE OF A CHANGING MARKET

If your investments are not consistently earning you up to 16% or more return, then you should get our FREE Information on Getting your Money working for you!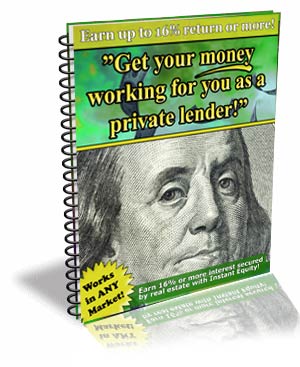 H
ere are some of the key points that you will discover:
• How secure is your money?

• What is true equity?

• What are the risks?

• Where can I get more resources?

• How can you participate?

• How can you get up to 16% return?