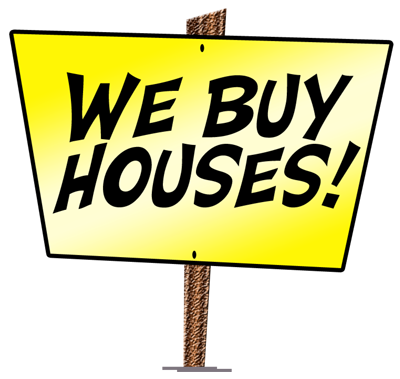 "We may pay up to 98% of value today!*"
Do you or someone you know have a house to sell?
Contact us today and get an offer today!
We buy pretty houses, ugly houses, unwanted houses, problem houses, rentals, out of state houses...you name it:
WE BUY IT FAST!
We are local home buyers actively looking for homes to buy. You pay NO COMMISSION and can usually close on the day of your choice. Contact us today to get a fair and fast offer!
Damaged Houses
Abandoned Homes
Probate Houses
Vacant Land
Commercial
Multi Family
Foreclosure Homes
Short Sales
Tax Deed Homes
Fire Damaged
Insurance Claims
Code Violations
Bad Tenant
Problem Homes
Sinkhole Homes
Divorce Homes
For Sale By Owner
Luxury Homes
Vacant Homes
Wholesale Homes
Rehabbed Homes
Portfolio Homes
Bulk Packages
YOUR HOME!
*We have several buying programs, some offers could be less, and others more depending upon the program you choose. A house that is upside down might even get an offer that is more than the value if we are taking over payments. We'll take into account age of home, updates, repairs needed, and we'll explain our offers in full detail.
Fill in your information and click submit! We are waiting for you right now!